Here at The Beauty Room we aim to offer the highest level of treatments possible, carried out by extremely qualified Therapists. Now, in our 27th year of business and with our ongoing training, we are always introducing new treatments at very competitive prices.
Call The Beauty Room on 01708 450090 to book an appointment
The Beauty Room is a family run business, therefore making it a very friendly and relaxing salon.
All our treatment rooms offer tranquil lighting, relaxing music, duvet covers, and candles, making those treatments extra special!
Follow us on Facebook to receive all our latest offers and promotions
Please note, we do not accept debit or credit cards. Apologies for the inconvenience.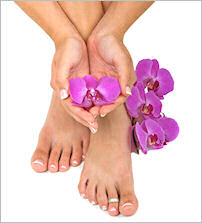 Manicures & Pedicures
Manicure
£22
Luxury Manicure
Including paraffin wax
£27
Set of Express Nails
Ideal for a party or special occasion
£25
Pedicure
£26
Luxury Pedicure
Including paraffin wax – 45 minutes
£30
Deluxe Pedicure
Including paraffin wax, foot masque,
leg and foot massage – 1 hour
£37
Shape and Polish
Hands or feet.
£14
Paraffin Wax on hands or feet
Including massage – ½ hour
£20
Soak off Shellac nails, tidy cuticles,
shape, and polish
£18
Artwork or Diamontes from £1 per nail
Nail Repairs or Individual Replacements £3 per nail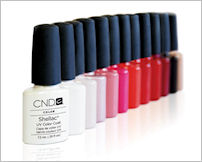 Shellac Treatments
A power polish lasting approximately two weeks with a high shine and no chipping
Shellac Hands or Feet
Includes shape and cuticle work.
Add £3 if soaking off and new overlay
of Shellac required
£26
Removal of Shellac
and Tidy and Polish
£18
Shellac & Mini Pedicure
£38
Shellac & Mini Manicure
£38
Removal of any other gel products other than ours will be charged extra if it takes longer to soak off.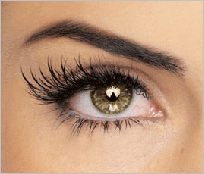 Eye Treatments
Eyelash Tint*
£11
Eyebrow Tint*
£8
Eyebrow Shape
£9
Set of Party Lashes
Ideal for parties or weddings.
Lasts 5-7 days
£25
Set of Lavish Lashes*
Set of individual false lashes
£65
Half Set of Lashes
£45
Infills
Required every 2 weeks
£25
Infills
3-4 weeks
£40
LVL* – Lift Volumise Length
A natural lift and tint on your own lashes,
amazing results!
£60
*48 hour patch test required prior to treatment. LVL plus Lavish Lashes require a £20 deposit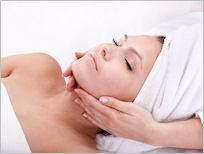 Facial Treatments
Express Facial – 30 minutes
A quick facial for those with little
time to spare, cleanse, exfoliation,
masque, tone and moisturise
£28
Aromatherapy Facial – 45 minutes
A relaxing facial which includes a face,
neck, and shoulder massage
£38
Classic European Facial – 1 hour
This facial includes a deep cleanse
and deep exfoliation along with a
truly relaxing face, neck, shoulder
and head massage.This facial also
includes an eyebrow shape
£44
Super European Facial – 1¼hours
This is our Classic European Facial with
a 15 minute back and neck massage
£54
Multi-Vitamin Facial – 1 hour
Excellent visible results after one
treatment. Helps with environmentally
and sun-damaged skin
£46
Collagen Facial – 1 hour
This facial is designed to help restore
the skin's natural elasticity and collagen
production and can help reduce fine
lines and rehydrate dry skin
£46
Collagen Facial
Course of Six
£245
Collagen Eye Treatment – 45 minutes
A treatment which concentrates around
the eye area helping to soften lines and
reduce puffiness
£36
Collagen Eye Treatment
Course of Six
£190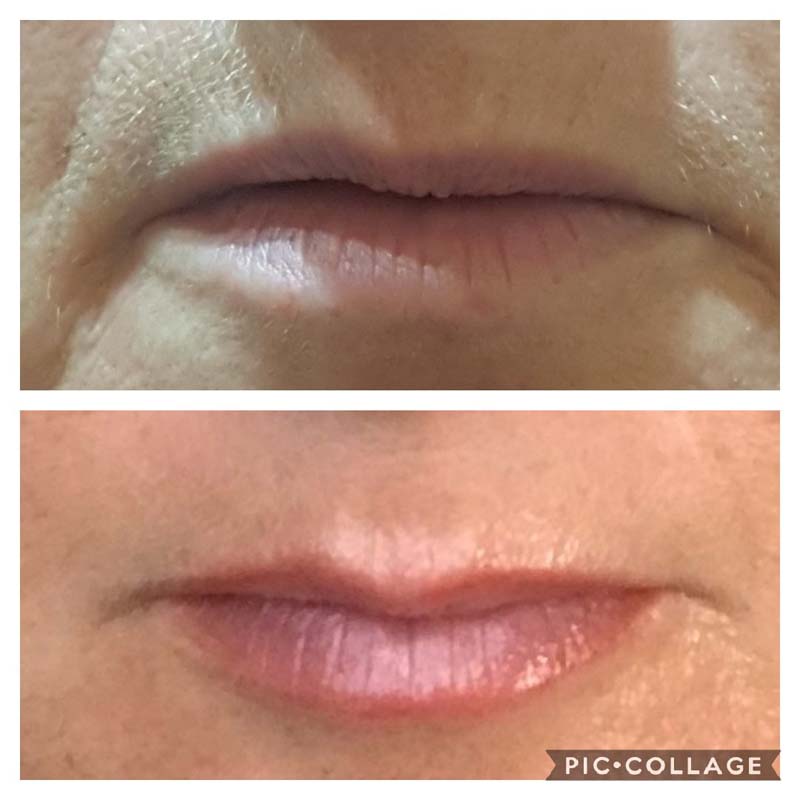 Facial Treatments
A form of tattooing that can last from 12-18 months achieving a natural look of make-up. Choose from eyeliner, lip liner, lip blush or eyebrows. All prices include a free top up 4-6 weeks after treatment. Top ups after 12-18 months will be quoted on free consultation visit. A patch test and free consultation is required at least 48 hours before. A £50 deposit will be required at time of booking
| | |
| --- | --- |
| Eye Treatments | |
| Eye Enhancements | £150 |
| Eye Liner Top | £200 |
| Eye Liner Bottom | £150 |
| Eye Liner Top and Bottom Together | £300 |
| Flick Liner | £200/£250 |
| Top Up 12-18 months after from | £140 |
| Eyebrow Treatments | |
| Eyebrow Microblading | £220 |
| Ombre Brow | £350/£375 |
| Block Brow | £400 |
| Powder Brow | £275 |
| Hair Stroke Brow | £250 |
| Hair Stroke Brow with Shading | £375 |
| Lip Treatments | |
| Lip Liner | £200 |
| Lip Blush/Smudge | £250/£275 |
| Lip Liner and Full Lip Blush | £600 |
| Full Lip Blush | £400 |
| Beauty Spots | |
| Beauty Spots | £80 |
Electrolysis Hair Removal
| | |
| --- | --- |
| 15 Minutes | £18 |
| 30 Minutes | £32 |
Body Treatments
Dermalogica Body Scrub
A cream-based product to exfoliate
and moisturise the skin. Excellent
prior to holidays – 30 minutes
£30
Back Scrub and Cleanse
A deep cleanse back scrub and
extraction followed by a back
massage – 30 minutes
£28
Paraffin Wax Back Treatment
A relaxing heat treatment using
peach paraffin wax applied to the
back and finished off with a relaxing
massage – 45 minutes
£37
Full Body Massage
45 minutes
£37
Aromatherapy Full Body & Scalp Massage
1 hour
£45
Aromatherapy Back, Neck & Scalp Massage
½ hour
£25
Pregnancy Massage
This is a truly relaxing massage for
mums to be. Legs, feet, arms, hands,
neck, shoulder and head massage – 45 minutes
£40
Head & Scalp Massage
Including scalp, neck, and shoulder
massage using deep relaxing
aromatherapy oils – 30 minutes
£25
Thai Foot Massage
This treatment aims to stimulate and rebalance the body by incorporating the reflect points and sen lines working on the lower legs and feet. This is a deeply relaxing treatment. Ideal for people who are on their feet a lot.
Thai Foot Massage
45 minutes
£35
Thai Foot Massage
1 hour
£44
Waxing
| | |
| --- | --- |
| Using clean and easy roll on system | |
| Half Leg | £16 |
| Top Half Leg | £17 |
| Three Quarter Leg | £20 |
| Full Leg | £24 |
| Bikini Line from | £8 |
| High Bikini Line | £12 |
| Brazilian Bikini Line | £15 |
| Hollywood | £25 |
| Underarm | £8 |
| Forearm | £14 |
| Full Arm | £18 |
| Eyebrows | £9 |
| Upper Lip | £7 |
| Chin | £7 |
| Sides of Face | £7 |
Men's Treatments
One Hour Deep Cleanse Facial
A deep cleanse facial with a strong
exfoliant. This facial includes a back
and neck massage
£44
Aromatherapy Back Neck Scalp Massage
30 minutes
£25
Luxury Pedicure
£30
Luxury Manicure
£25
Eyebrow Shape
£9
Chest or Back Wax from
£20
Therapy Treatments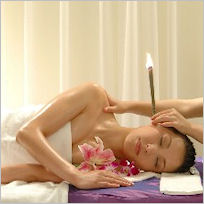 Hopi Ear Candles
A treatment that will help sinus related problems and excessive or compacted wax in the ears. It is good for colds. Includes a facial massage
| | |
| --- | --- |
| 45 Minutes | £35 |
| Course of Three | £100 |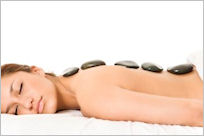 Stone Therapy
This treatment concentrates on and around the body's energy levels with the use of hot stones. The treatment is designed to uplift and relax your body to the deepest level. A must for stress
Full Body
1 hour
£55
Back & Neck
½ hour
£30
La Stone Facial
1 hour
£50
The Beauty Room Packages
A wonderful present for that special person or to treat yourself. All packages require a deposit.
2 Hours of Pampering
Express facial & eyebrow shape,
back, neck, scalp massage,
manicure, and pedicure.
£100
3½ Hours of Pure Luxury
Including a light lunch. Classic
European facial, aromatherapy
full body massage, luxury manicure,
luxury pedicure, and eyelash tint.
£150
Mothers-To-Be – 2¼ hours
Luxury pedicure, classic European facial,
and pregnancy massage.
£100
Bridal Package – 3 hours
An ideal package to use the week
leading up to your big day. CACI facial,
eyebrow shape, eyelash tint, pedicure,
body scrub,back and neck massage.
£135
Holiday Package – 1¼ hours
Full leg and bikini line, shape polish hands,
and feet, eyelash tint, and eyebrow shape.
£70
Men's Package – 2 hours
Deep cleanse facial, aromatherapy back
and neck massage, and luxury pedicure.
£90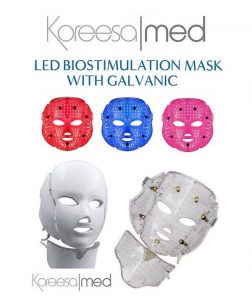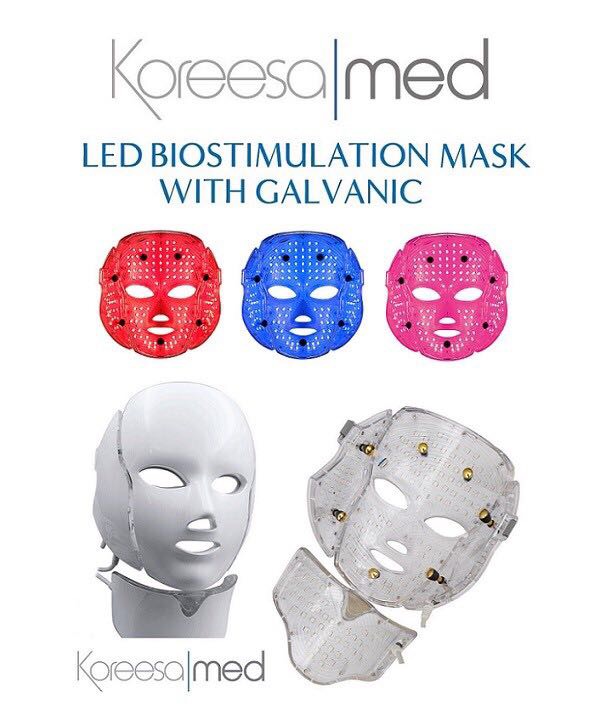 Koreesamed LED Mask
'Red Carpet Facial to the Stars'
LED light therapy is a non-invasive clinically proven treatment that offers an array of benefits. It can be used to treat various skin conditions including acne, psoriasis, eczema, rosacea, skin pigmentation and blemishes.
1 Hour Treatment
using LED Light Therapy
Galvanic current, gel mask,
and tailor-made serums
£65
½ Hour Treatment
using LED Light Therapy
Galvanic current, gel mask,
and tailor-made serums
£35
OR
Add On
Add a 15 minute light therapy treatment
to any Caci or Mesotherapy/Dermabrasion
treatment
£25
Pot of MYCream
Tailor-made for individual problems or concerns
£65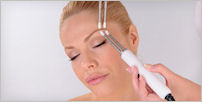 CACI Treatments
CACI – Non-Surgical Face Lift
This treatment will be carried out by a qualified CACI therapist. This machine is used by stars in showbiz and media. An alternative treatment to cosmetic surgery, the CACI helps to tighten muscle tone and reduce fine lines giving a younger appearance to the skin. This is our most popular treatment here at The Beauty Room.
Single Treatment or Maintenance
1 hour
£47
Course of Ten
£440
CACI & Jowl Lift
1 hour
£60
Course of Ten
£560
CACI & Wrinkle Combined
This will guarantee you a new look, tightening muscles and defining facial features as well as lifting loose and sagging skin. Known as the natural facelift, and reducing fine lines and wrinkles.
Single Treatment
1 hour
£55
Course of Ten
£510
CACI, Wrinkle & Jowl Lift
1 hour
£70
Course of Ten
£660
CACI Ultimate
We are pleased to announce the arrival of our ultimate machine. We can now offer 4 treatments from this one machine – microdermabrasion, wrinkle comb, and hydratone masque. You can choose to have one treatment or all four, depending on your skin's needs.
Microdermabrasion – 45 minutes
A skin exfoliating treatment for acne,
pigmentation, sun damage or
premature ageing skins
£45
Wrinkle Comb – 30 minutes
The first non-invasive treatment to botox
and dermal fillers, plumping and firming
deep lines and wrinkles
£25
Hydratone Masque – 30 minutes
Using a gel-based masque soaked
in collagen and hyaluronic acid to
re-hydrate and instantly firm the skin.
£25
Ultimate
All of the above three treatments and a
40 minute Caci treatment, to provide the
ultimate Caci experience 1¼ hour.
£85
CACI Jowl Lift
Designed to contour the jowl area of the face and double chin area.
Single Treatment
½ hour
£25
Course of Ten
£225
CACI Eye Revive
A treatment tailored for the eye area using eye revive serums and gel mask helps to soften lines/wrinkles and reduce puffiness.
Single Treatment
½ hour
£35
Course of Ten
£325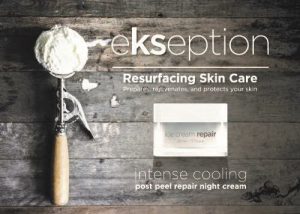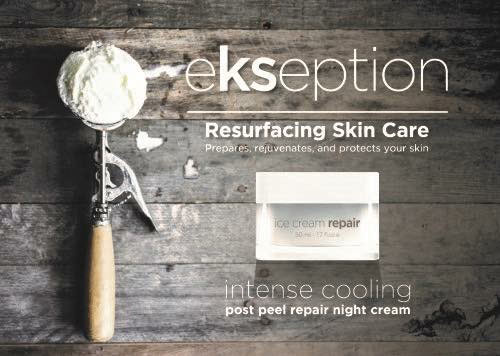 Ekseption Chemical Peel
Targeting skin ageing, pigmentation, and acne scarring. This is a superficial resurfacing facial. Using Polyhydroxyacids which are less irritating to the skin than AHA. We get fantastic results with even our soft touch peel.
Soft Touch Peel
This facial can be carried out as a
one-off Chemical peel,no patch test
required or a monthly treatment.
A must for clients new to Chemical peels.
£65
We also offer Stronger Peels as a course of treatments, normally three over a three week period. For these peels, the Ekseption range of products must be used prior to the peel, during and also in the remodelling stage to keep the skin stabilised at a PH balance. Prices range from £350 – £400 including three peels and five products. Ask in the salon for a free consultation.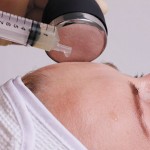 Needle Free Mesotherapy
An aesthetics treatment that uses diamond tip dermabrasion. Thermotherapy and cryotherapy along with ultrasound to infuse a range of ampoules into the skin's dermal layers without the use of a needle. Visible results can be seen after one treatment but a course of 5 is strongly recommended
| | |
| --- | --- |
| 1 Hour Treatment | £65 |
| Course of 5 Treatments | £320 |
Ultimate of Facials
Experience a 45 minute Caci Facial with Wrinkle Comb, a half-hour of Mesotherapy – 15 minute LED Mask with our experienced therapist to lift, nourish and reduce fine lines. You will not be disappointed with this facial, the results are amazing!
| | |
| --- | --- |
| 1½ Hours of Pure Luxury | £95 |
The Beauty Room
Courses
All courses are valid for 3 months only, including Caci courses.
Deposits
All treatments over £60 require a £20 deposit.
Products
All products are available for retail. Please ask your therapist for samples of Dermalogica to try.
Gift Vouchers
Available for all special occasions. Makes a lovely gift for that special person. All gift vouchers valid for 5 months only. Please ask about our hand made gift vouchers.
Cancellation or Missed Appointments
If you cannot give 24 hours prior to cancelling an appointment then there will be a charge of 50% of the treatment unless we can fill the appointment time.
We Do Not Accept Debit or Credit Cards